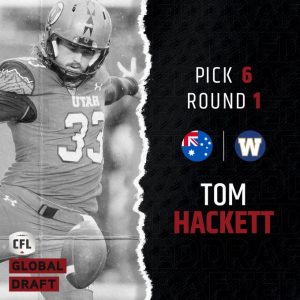 The Winnipeg Blue Bombers have signed Global punter Aussie Tom Hackett for the 2022/23 season and beyond. General manager Kyle Walters selected the 29-year-old in the first round, sixth overall during the 2022 Global Draft.
Heralding from Melbourne, Tom was twice honoured with the Ray Guy Award (2014, 2015) as the top punter in the NCAA during his days at Utah.
Looking forward to seeing you on the field, Tom.