23-Yarn_1112-NovDec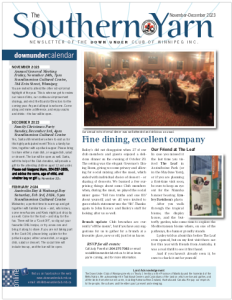 The November December issue of The Southern Yarn is available online now, in full colour with links to source and extended content. It will also be in the post this week, in its glorious goldenrod analog paper edition, for those who still anticipate delivery in their letter boxes.
To get you started, here is the editorial:
On 20 September, 1939, Prime Minister Robert Menzies announced to Parliament that Australia was offering the British Government an expeditionary force to bolster the Royal Air Force as it expanded for World War II.
Apart from a force headquarters, the offer comprised 1 Fighter Wing Headquarters with Nos 7 and 15 Squadrons; 2 Bomber Wing Headquarters with Nos 1 and 8 Squadrons; 3 Bomber Wing Headquarters with Nos 16 and 17 Squadrons; and an Air Stores Park, a Medical Receiving Station, a Base Area Headquarters and a Base Depot. The number of personnel required to service this force totalled 3,200 officers and personnel, including a reinforcement pool of 225. Continue reading →