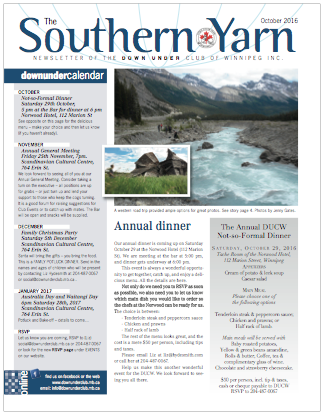 The October 2016 issue of The Southern Yarn is on its way through the post, and here in glorious colour for you to download.
Enjoy, and we hope to see you at the formal dinner later this month.
All the Yarns, current and past issues, can always be retrieved at the Yarns page.