Manitoba Theatre for Young People is digitally staging a performance of this award-winning Australian production from now until October 24.
"The seas have risen, billions have died and those who are left live on farms atop skyscrapers, atop mountains. The scientists have tried everything. Floating islands sank, space probes found nothing, and the giant sponges, visible from the moon, are now rotting icons of failure."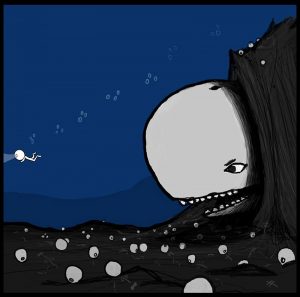 The play explores the unknown and the magic that exists deep in the oceans. Watch the trailer and then book a stream of The Last Great Hunt's The Adventures of Alvin Sputnik: Deep Sea Explorer today and enjoy the magic in your home.
Tickets are only $15, available at MTYP or by calling 204-942-8898.