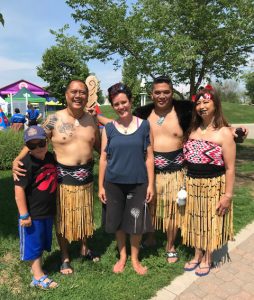 Thanks to DUCW members Penny and Sam Hechter for attending the Indigenous Day Live celebrations in Winnipeg on June 23 and letting us know that New Zealand was represented at the event.
"It was a wonderful surprise to see the trio perform, including a haka performance. "
If you hear about or see any Aussies and Kiwis at events here in Winnipeg, let us know and/or take a photo so we can help spread the word.
This is definitely an event to watch out for next year.