In addition to the Down Under Parfait at Sub Zero Ice Cream, two other things to let you know about.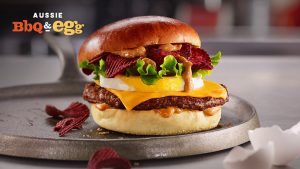 McDonald's is offering an Aussie BBQ & Egg Burger from July 16 to July 29 as part of its world taste tour. Made with 100% Canadian beef topped with a fresh cracked egg, crispy beet chips, processed cheese, leaf lettuce and a smoky BBQ sauce on a brioche-style bun, it not only looks good, but you could also win a trip to Australia!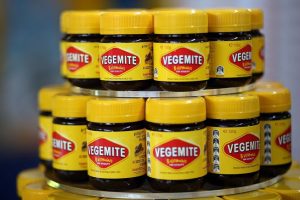 And if you are looking for Vegemite, Stonewall Family Foods has small jars of Vegemite for $10.49. It's in the "British" section of the store, next to Marmite.
The only other place we know has Vegemite is Save On Foods – three locations in Winnipeg. NOTE: London Drugs no longer stocks it and isn't planning to do so in the future.
If you spot Vegemite anywhere else, or hear of any other Aussie and Kiwi products or locations we should know about, do what Peter and Margaret Munn did and let us know.
Enjoy!