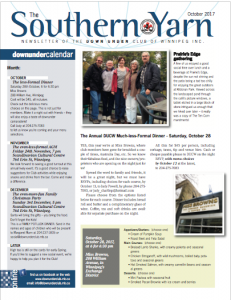 The October 2017 issue of the Southern Yarn is ready for you to download.
The most important thing for your calendar is doing an RSVP for this year's Not -So-Formal-Dinner, toward the end of the month. You'll also need to include your menu choices, so read up on it all in the Yarn!
Here's the direct link to the issue download (PDF).