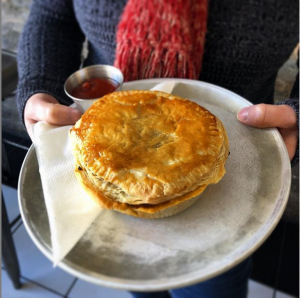 Miss Browns on William Street in downtown Winnipeg will also be celebrating Australia Day by serving up delicious home-made meat pies.
They will be open on Saturday January 26 from 9 until 3 and in addition to offering their full brunch menu, you can sample their pies and enjoy the ambience of this excellent location.
When you go, be sure to say "G'day!" from the DUCW to Jenny and Steve.