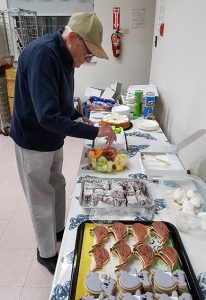 Celebrate Australia Day and Waitangi Day on Saturday January 26 from 5 pm at the Scandinavian Cultural Centre (764 Erin) in Winnipeg.
This is a POTLUCK event, and you are asked to bring a main, veggie dish, salad, and/or a dessert, with enough for yourself and a bit extra.
There will also be a BAKE-OFF by some of our younger members. Enjoy what they have cooked up for us.
Bar will be open and the conversation will be lively and entertaining.