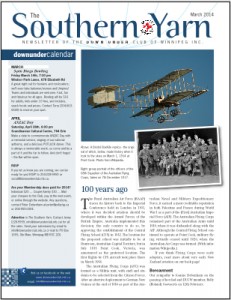 The 2014 issue of The Southern Yarn is now available for you to download.
Inside you will find some fascinating stories of early aviation history down under, an interview with The Ashworths as well Murray Burt's collection of Commonwealth news (anyone want to buy property in Kiribati?) and our regular sections.
Go to the Yarn page, or use this direct link to the PDF.