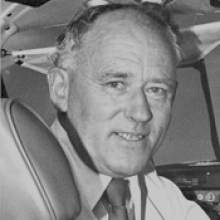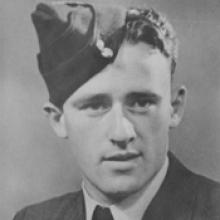 Long time DUCW member Al Hansen will be forever remembered.
ALEN TREVOR HANSEN April 14, 1924 – May 23, 2014 "I Have Passed From This Life To Another"
Dad passed away peacefully with family by his side, at the St. Boniface Hospital, on May 23, 2014 at 1835 hours. We grieve deeply for the loss of this honourable man. He is survived by Millicent, his wife of 59 years. Predeceased by his eldest son, Robert Alen, in 1976. He is survived by his son Brett (Diane), daughters Jo Ann (Ralph) and Shannon (John). He will be missed by his grandchildren, Lee, Brett, Laura, Jonathan and Matthew. He leaves behind members of the Hansen family in New Zealand and the Bonner family across Canada. Oh, and we must not forget Dad's mysterious but constant companion for years, Henrietta Fussyfeathers. Although we never met her, she has always been a part of our family.
Dad was born in Taihape, New Zealand, the fifth of eight kids. He enrolled in the R.N.Z.A.F. in 1942 and departed New Zealand for Canada under the British Commonwealth Training Program. That began Dad's colourful and fulfilling aviation history in varying degrees for the next 72 years.
Please join our family for a celebration of Dad's life
June 8, 2014
from 1300 to 1600 hours
Western Canada Aviation Museum
958 Ferry Road, Winnipeg, Manitoba.
In lieu of flowers, a donation to the Air Cadet League of Manitoba, Suite 153, PO Box 17000, Stn. Forces, Winnipeg, MB, R3J 3Y5 or The Western Canada Aviation Museum would be greatly appreciated.