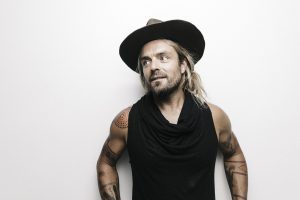 Look who's coming to Winnipeg.
On Tuesday June 19, the Winnipeg Folk Festival presents Xavier Rudd and his Storm Boy Tour 2018 at the Burton Cummings Theatre (8:00 pm). $45.00 Advance plus fees through Ticketmaster.
"Looking back over Xavier Rudd's stunning career, one could easily ask what is possibly left for him to achieve. Already one of Australian music's all-time greats, he has touched people's lives worldwide. He has earned accolades of every kind, Gold and Platinum certification, and legions of fans who love him with an inextinguishable passion. Yet, with each new release, Xavier Rudd continues to surpass expectation and produce his finest work to date.
In spite of all his success, Xavier Rudd has never stopped working. He has continued to tour the world and make incredible records – showing absolutely no desire to rest on his considerable achievements. He truly loves his fans and feels constantly blessed to be able to perform in countries all across our beautiful planet. He has inspired thousands of people and been the catalyst for others to find their own voice. He is helping his own country to reconcile its past, and he is beloved as both an icon and a human being."
Tickets are going fast. Get yours today!