All this week in Rosser, MB (30 mins NW of Wpg), New Zealand and Australia are competing in the World Masters Ultimate Club Championship.
Note that finals are on Saturday August 4 at Investors Group Field, so if you can't make it out to Rosser, there is an opportunity to see our teams in Winnipeg. Here's hoping both the Kiwis and the Aussies get to the finals.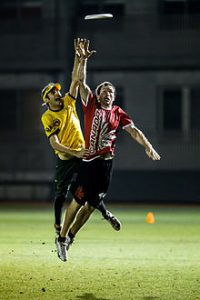 The New Zealand teams are:
Silver Foxes – Women, Pool B
Aotearoa Eh!? – Mixed, Pool B
The Australian teams are:
Duff Stout – Men, Pool D
Fine Wine – Mixed, Pool A
Visit the WMUCC website for tickets and other information. I also found this link especially helpful.
Thanks to Terry Roberts for letting us know about this.