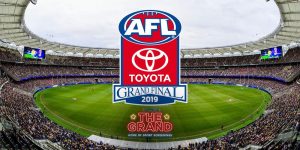 Calling all fans of the AFL. The Winnipeg Bears is hosting the 5th Annual Grand Final Night Winnipeg at Boston Pizza Henderson, 1475 Henderson Hwy, on Friday September 27.
The event gets underway around 9:30 pm and will go until 2:00 am.
The Aussie Rules football grand final is the biggest event on the Australian Sporting Calendar, and will be broadcast live from Melbourne.
Our venue for the night will have the large projector screen going, with all the pre-game live music, and a rousing rendition of the Australian national anthem. Can we top last year's effort?!?!
And not only is it fishbowl Friday, but we can double dip with the Bombers Home game being played earlier in the night!
Get excited, and see you at BP Henderson!