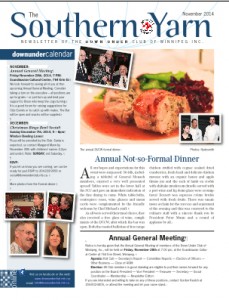 The November issue of The Southern Yarn is now online for your download pleasure. Please note that the print edition was mailed out with a small error:
The annual Christmas Party is on Sunday, December 7th. The print edition erroneously said Saturday. Please update your calendar and we'll be sure to ensure Santa is also using the 2014 calendar as well.
Also note that the online edition is in colour and has an extra page of news items that would not fit into our six page print edition.