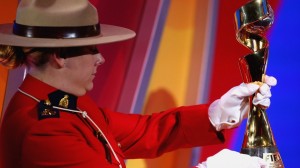 The FIFA Women's World Cup is coming to Winnipeg and there are several opportunities to see Australia and New Zealand in action.
Unfortunately, Canada isn't playing here, but we can cheer on our other home countries.
Games will be played at the Winnipeg Stadium, and you can see Australia and New Zealand on the following dates:
June 8 — Australia vs. United States at 6:30 pm
June 12 — Australia vs. Nigeria at 4:00 pm
June 15 — New Zealand vs. China at 6:30 pm
There are other countries also playing on those dates, as well as on June 16, so check out the schedule and get your soccer fix today.
Tickets are already on sale and range from $30 to $80, and there are "ME + 3" deals that bring the price down even more.
For more information, visit the official website.