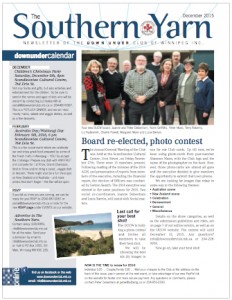 The December, 2015, issue of The Southern Yarn is at the print shop and posted on our website.
We have the results of the AGM, your new executive and our usual range of news and features.
Download it directly http://onhealthy.net/product-category/cholesterol/ from the image at the right or go to the Yarns page to get it along with any others you might have missed.