We love getting recommendations for events, movies, TV shows and books from our members. Two of these are in the Dec 2020/Jan 2021 issue of the Yarn – repeated below as reminders – and the first one was sent to us by Chris Brasher.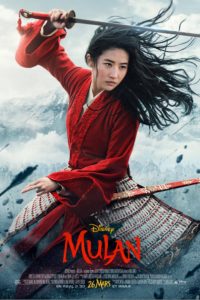 The new live-action movie "Mulan" is directed by New Zealander Niki Caro, who also directed "Whale Rider". "Mulan" is on Disney+ and it's very good. Thanks for letting us know, Chris.
Netflix is showing "The Dressmaker", an excellent Aussie flick based on the book of the same name by Rosalie Ham, directed by Jocelyn Moorehouse, and starring an extraordinary cast including Kate Winslet and Judy Davis. Highly recommended by Jenny Gates.
And CBC Gem is currently screening a program on the show The Nature of Things titled "Wild Australia: After the Fires". Signs of life and hope emerge from the scorched landscapes of the worst wildlife disaster in modern history. This recommendation comes to us from Brian Hydesmith.
Any suggestions for things to watch or do? Email us at info@downunderclub.mb.ca and we'll share them with members.