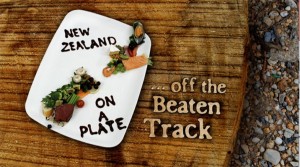 Hey, foodies! Gusto TV – Canada's new food and lifestyle specialty channel – is premiering New Zealand on a Plate on Thursday July 30 at 10:00 and 10:30 pm ET/PT.
The series takes viewers on a fresh and unique culinary journey of New Zealand, introduces some truly outstanding food cooked in beautiful outdoor locations by top chefs, and serves it all with excellent wines. Check it out!
By the way, they are already into Season 4 in NZ, so this one looks like it'll be around for quite a while.
Bon appétit!