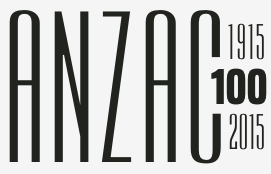 April 25th, 2015, marks the 100th anniversary of Anzac Day, to the day in fact, so the DUCW decided to put together a very special version of our annual event. We're going to host it at Winnipeg's Aviation Museum. We've invited all our club members as well as many special guests, including military and state representatives.
There will be a formal ceremony starting promptly at 2:00 PM, followed by an afternoon tea catered by the High Tea Bakery (DUCW members, from Australia!) and discussion/presentation led by four special panelists on the topic of Lest We Forget Our First World War Mates.
Free entrance to the Aviation Museum is included on the day for all DUCW members who participate in the event. We look forward to seeing you all there!
If you are eager to explore some of the special 100 centenary efforts made in our homelands, check out some websites and apps. The Down Under public broadcasters have created impressive interactive resources which bring alive the story from 100 years ago.
ABC's new website and dynamic 'app' for your tablet integrate details and timelines, concentrating on the first day of landing. We'll show it off at our event on the 25th. Many elements come from an award-winning online documentary. www.abc.net.au/gallipoli
Radio New Zealand also has an ANZAC Interactive website titled "The war to end all wars" at www.radionz.co.nz /events/anzac-2015
We observe Anzac Day each year at the Down Under Club of Winnipeg. Check out our calendar in April each year. Where Canadians observe Remembrance Day, Aussie and Kiwis make a much bigger deal out of Anzac Day.
The sobering fact is that war is full of tragedy, and the Battle of Gallipoli amounted to an enormous loss for Australians and Kiwis who fought as 'ANZACs', or Australia and New Zealand Army Corps, under British command. Actually, there is a Canadian component to this battle, as many Newfoundlanders fought at Gallipoli.
Some of our original members have connections with the military so we have a splendid turnout in uniform, and we invite other veterans, We generally attract a number of military folks to this ceremony. There are a few formalities, a laying of wreaths, last post, anthems, that sort of thing, then we have a potluck dinner and a good visit.
The April weather for Anzac Day, both here in Winnipeg and down under, is a fair bit warmer than is Remembrance Day on November 11 in Canada. This may contribute to the larger number and atmosphere of outdoor events and the associated public recognition of this annual day. In short, Anzac Day is a significant day on Down Under calendars, and we mark it accordingly.
Here's a little more on Anzac Day:
ANZAC Day is a national day of remembrance in Australia and New Zealand, originally commemorated by both countries on 25 April every year to honour the members of the Australian and New Zealand Army Corps (ANZAC) who fought at Gallipoli in the Ottoman Empire during World War I. It now more broadly commemorates all those who served and died in military operations for their countries.