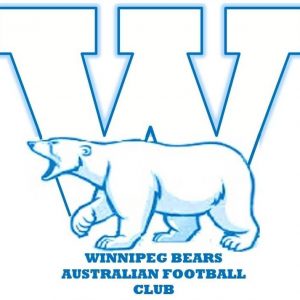 Plans are underway to launch the Winnipeg Bears Australian Football Club. And DUCW member Allan Sharman and friends are looking for 10 to 12 people to get the ball rolling.
Men and women of all ages and abilities are invited to attend the first ever Aussie rules football practice in Winnipeg – Tuesday July 18 from 7:30 pm to 9:00 pm at River East Collegiate (295 Sutton Ave).
Organisers are in regular contact with AFL Canada, and have also contacted the Irish Association to see if there are any Gaelic footballers about.
"LIKE" their new Facebook page for all the information about the inaugural practice, as well as upcoming events.
If you would like to be involved or are simply curious about the AFL, contact Allan at allansharman@gmail.com.